Hundreds of Photoshop creative tools.Including overlays, templates, gradients & more.
With even more Photoshop tools, what else will you be able to create? With this Photoshop Creative Tools Super Bundle of textures, brushes, special effects, overlays, actions, templates, gradients, and smart PSDs, you'll have every tool you could ever need to expand Photoshop's power.
Hundreds of tools are included. Ones that will work for both photography and design. You'll get brushes and textures and effects that will re-imagine and enhance what you've shot. PSD templates and overlays that will radicalize and refresh how you present your designs.
But words can't convey just how good these tools are. Seeing is believing, after all. Look below for all the effects you'll get with super bundle. Just remember that this bundle is available for only a limited time. Right now, you'll get them for $28. Normally, they're $143!
Can you show me the effects ? What's included in this?
You're going to get a bundle of various Photoshop creative tools and effects. Every set is shown below. They work for Photoshop CS5+ higher versions
Autumn Effects Set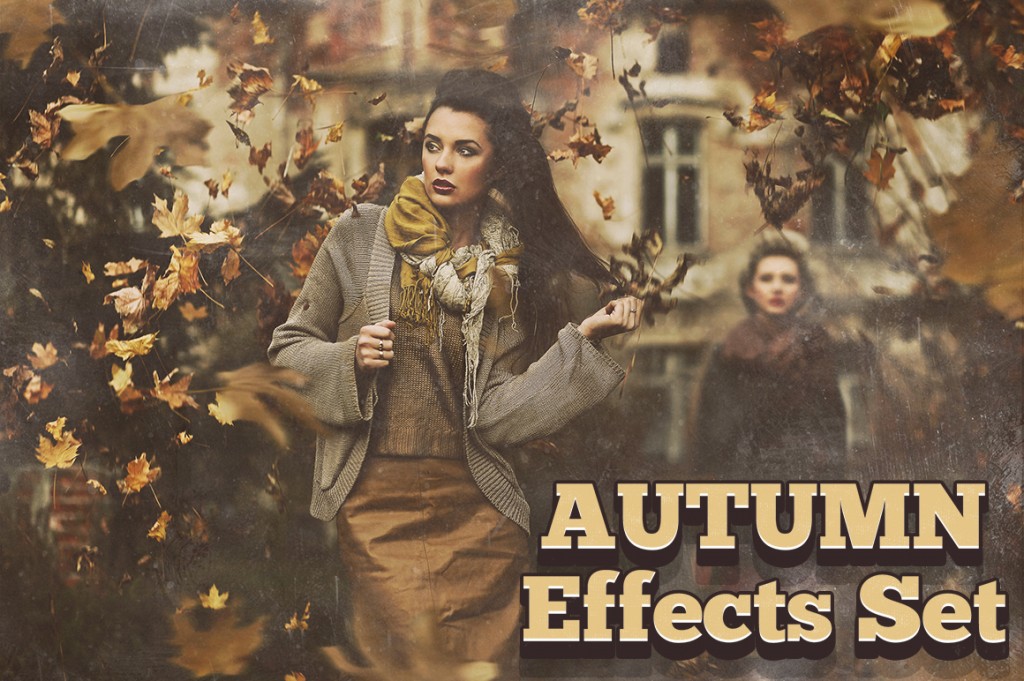 These effects come as PSD templates. They are customizable and adjustable to what you're looking for.
Features:
3000×2000 px
300 dpi
24 overlay textures in jpg format (psd. file with all textures also included)